Summer Solstice Celebration at the Beach!

☀️☀️☀️☀️☀️☀️☀️☀️☀️☀️☀️☀️☀️☀️☀️☀️☀️☀️☀️☀️☀️☀️☀️☀️☀️☀️


The heat is on, and the facility invites all its Inabitants to the beach for a Summer Solstice bash!




It looks to us as a summer party like no other! They got beach balls, sunshine, and of course - pizza!



🍕🍕🍕🍕🍕🍕🍕🍕🍕🍕🍕🍕🍕🍕🍕🍕🍕🍕🍕🍕🍕🍕🍕🍕🍕🍕
Watch out! The sun is not the only thing that's hot - SCPs are on the loose, and they love a good barbecue!
** Strange sightings on the beach! **

In recent days, the beaches around the facility has been filled with both scientists and Class-D personell. We speculate that this is a new form of public testing of some sort of new experimental drug. The scientists has been spotted giving out bottled liquid they have referred to as "Beer" to the others on the beach.

Is this a new mindcontrol ploy by the facility management? We will have to see, as the beach "party" is still going on. This is the third conceccutive day they have been at it, so there must be a bigger picture...
Here is the schedule for the alledged summer celebration:
14.06 - Facility decoration preparations begin, NTF airdrops beach balls and umbrellas

15.06 - Chaos Insurgency arrives with the Ice Cream Truck

16.06 - Facility manager ████ Ar. Korat hosts a beach volleyball tournament

17.06 - Assistant Lieut. ████ K. Evtonped seminar concerning water gun safety

18.06 - Yearly sandcastle building contest

19.06 - Open day, free summer pizza will be served

20.06 - Summer Solstice Party! Commander ████ B. Obbas lights the bonfire

21.06 - Back to work! But with a sun-tan and memories of a great party
A note from the 05 council:

We at the Pizzeria wish you a sunny and fun-filled summer! Thanks for being a part of our vibrant community.
The Pizzeria thrives because of you, and we're thrilled to celebrate this season with you all.

Stay tuned for more antics and delicious pizza!

-05 Council.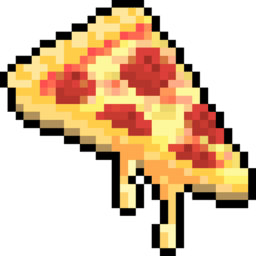 In other news

Breaking news! The Foundation settles massive deal with vehicle factory.


Take a look at the foundation's new standard landcruiser ATV!