The Pizzeria celebrates Christmas!

❄️❄️❄️❄️❄️❄️❄️❄️❄️❄️❄️❄️❄️❄️❄️❄️❄️❄️


It's that time of year again and the Pizzeria invites all its regular customers for a celebration!




The facility invites you and your friends for some well deserved christmas cookies, presents and fun!



☃☃☃☃☃☃☃☃☃☃☃☃☃☃☃☃☃☃☃☃☃☃☃☃☃☃☃☃☃☃☃☃☃☃☃☃
Beware, santa's workers has had enough and are roaming the facility tirsty for blood.
Here is the schedule for the holidays:
22.12 - Facility decoration preparations begin, NTF airdrops equipment

23.12 - Chaos Insurgency arrives with the Polar Express

24.12 - Day Off! Go home and celebrate!

25.12 - Facility manager ████ Ar. Korat does his yearly speech, christmas tree is lit

26.12 - Gift giving and opening session

27.12 - Assistant Lieut. ████ K. Evtonped seminar concerning elevator grenade safety

28.12 - Yearly snowman building contest

29.12 - Open day, free christmas pizza will be served

30.12 - 05 representatives does an appearance and congratulates the Pizzeria

31.12 - Fireworks show! Commander ████ B. Obbas puts on the best display

01.01 - Back to work!
A note from the 05 council:

All the staff from the Pizzeria wish you happy holidays and hope you've enjoyed your stay this far!
The Pizzeria is purely community-driven and would not exist if it weren't for you guys. It's an honour to be apart of it all.

Stay tuned for more shennanigans and pizza!

-05 Council.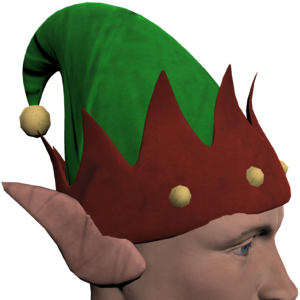 In other news

This just in!
Freak Cake Monster destroys site 41. Unknown SCP ingredients involved.


Recipe and instructions on how to make one yourself will follow in the coming days!